» Indian . NET developer & tester
:: Headquartered in India, Ampere has proven expertise on the latest technology to deliver software engineering services such as Software Product Development, Product Migration, Testing Services, and custom application development, maintenance to enterprises companies spread across the globe. Skills: C#/.NET, ASP/.NET. .NET 3.5, Flex, Java, AJAX, XML, MS SQL etc. URL: www.amperesoftware.com Services we provide: Information Technology: applications development and maintenance, application migration, database development, web portal development etc. Interactive Services: Website design and development, Logo design, broacher design etc. Administrative support: data entry, document conversion, forms processing, bookkeeping, virtual assistance etc. Company Name: Ampere Software Private Ltd. Email: sales@amperesoftware.com Email: contact@amperesoftware.com Tel: +91.120.4250370, +91.9811905564
:: www: http://www.amperesoftware.com/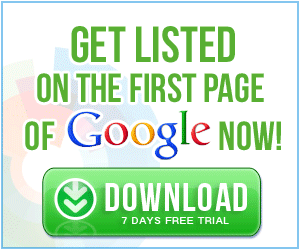 » Offshore IT Services in Malaysia
:: Our main service is to build and manage offshore development teams that work on a long term basis for the customer. Each development team is built and managed according to the customer's specific needs.
:: www: http://www.it-malaysia.com/
» Offshore Software Development
:: e-Zest : Outsourced Software Product development & Offshore Software Development company from Pune India. e-Zest offers offshore software outsourcing with focus on Healthcare, Finance, Manufacturing, HR, Travel, Legal & e-Learning verticals.
:: www: http://www.e-zest.net/
:: WOX Systems is premier in data processing, data entry, and back office management services offering a one-stop solution to all your information processing needs. The company specializes in state-of-art system and technology to provide a professional outsourcing service specializing in Data Processing, Data Conversion, Data Entry, Data Creation, Data Management, Document Conversion, Document Digitization, Form Processing, List Building, Internet research…
:: www: http://www.woxsystems.com/
» IT and Business services company
:: Torry Harris Business Solutions (THBS), is US based IT Services Company having development centers in Bangalore, India and Shenzhen, China with offices in the Middle East, Europe and the Far East provide Niche technology skills like SOA, agile methidology, OSS Initiative, middleware, Packged product implimentation & Business Integration, Quality assurance.
:: www: http://www.thbs.com/